We value our clients' experience at Van Zandt Veterinary Hospital. If your pet or animal is currently a patient, please feel free to complete the following Client Experience Questionnaire. The Questionnaire is in Adobe Acrobat format, and requires the free Acrobat Reader to view.
Download & Print Questionnaire
Dr. Buck VanTrease
---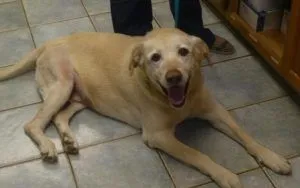 Bandit came to us originally after having an orthopedic surgery done on his right rear leg that failed to fix it. We were able to place a plate big enough to hold all of his leg bone pieces together, and he is actually able to walk on his leg again! The top right picture is the x-ray taken before the reconstructive surgery, and the bottom right x-ray picture was taken 6 weeks after surgery. As you can see by Bandit's face, he is very happy to be able to use all 4 legs again!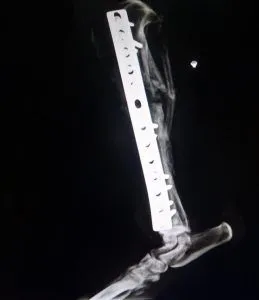 ---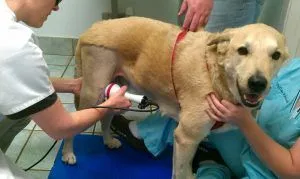 Benji had to have ACL surgery on his knee. The vet we used to go to misdiagnosed him, so we came to VZACC for a second opinion. Benji loved everyone at VZACC. Dr. Wingo performed the surgery 3-1/2 years ago and Benji is still going strong!
~Becky & Curtis Montgomery
---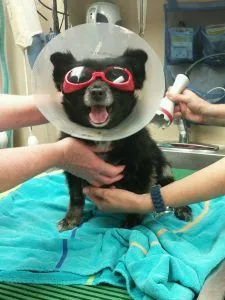 This amazing team of professionals has worked tirelessly to save my little dog after she was attacked by a large dog. I received regular updates while she was receiving in patient care and was even allowed daily visits. Outpatient care has been just as superb. if I had a question, my calls were always returned. Best vet around!
~Sharon Clayton
---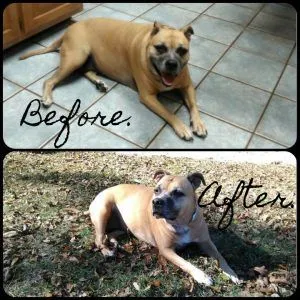 I just wanted to give a big thanks to y'all!! This is Bella the day I brought her in, and now, a month into her diet. Putting her on that diet was the best thing we have ever done for her! She is a completely different dog. So full of life! So, sincerely thank you for helping me add a few more precious years to her life!
~Rachel Williams