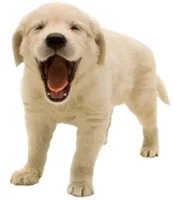 Bringing your pet to a veterinary clinic for the first time can make both owners and their pets anxious and nervous. Here at Van Zandt Animal Care Center, we strive to make both you and your pet feel right at home.
When you enter our clinic, you will be greeted by one of our 2 receptionists. They will check you in for your appointment and invite you to have a seat on one of our comfy couches. Don't worry, your pet is allowed on the couch too! While you wait, we have free beverages for you to enjoy.
When it is time for your appointment to start, a technician will come get you and your pet from our lobby and take you both to an exam room. This technician will obtain a full medical history of your pet by asking you a series of questions. Once that is complete, the technician will bring in Dr. Vantrease or Dr. Prachyl to perform the physical examination.
During this exam, Dr. Vantrease or Dr. Prachyl will notate any abnormalities with your pet and discuss them with you thoroughly, as well as offer recommendations to treat them. After the exam, he will take the time to answer any questions you may have. Then the technician will give you a complete set of paperwork that details everything done at your pet's visit that day, and schedule any upcoming appointments needed for your pet.
After that, it's a short walk back to the lobby to pay your bill and grab your pet a treat from our treat jar!
And remember, we love referrals, so tell your friends and family members about your visit!